Cubist Views
Cubist Views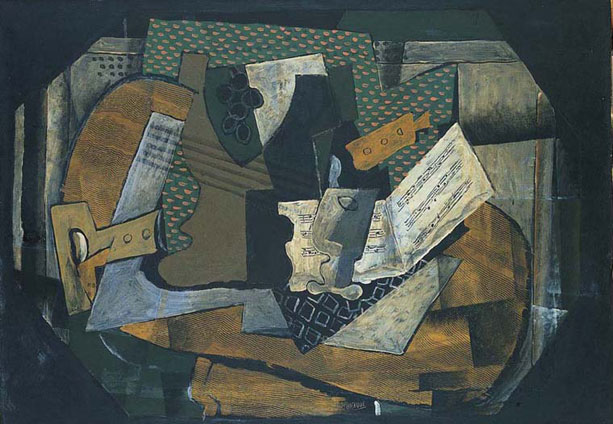 Georges Braque (French, 1882–1963), Still Life with Musical Instruments, 1918, Oil on canvas, Norton Simon Art Foundation, © 2014 Artists Rights Society (ARS), New York / ADAGP, Paris Reproduction, including downloading of ARS works is prohibited by copyright laws and international conventions without the express written permission of Artists Rights Society (ARS), New York 
DATE:

TIME:

1:30 pm – 2:30 pm

SPEAKER:

Educator
Explore how artists in the 20th century broke down their subjects into simple shapes seen from multiple viewpoints. At the end of your stop make an abstract sketch of an object in your surroundings using a mini-prism.
EVENT DETAILS
Fee:

Free with admission. Recommended for families with children ages 7–11.

Location:

Meets in Entrance Gallery
Please note that space is limited; sign up at the Information Desk no later than 15 minutes prior to the tour.