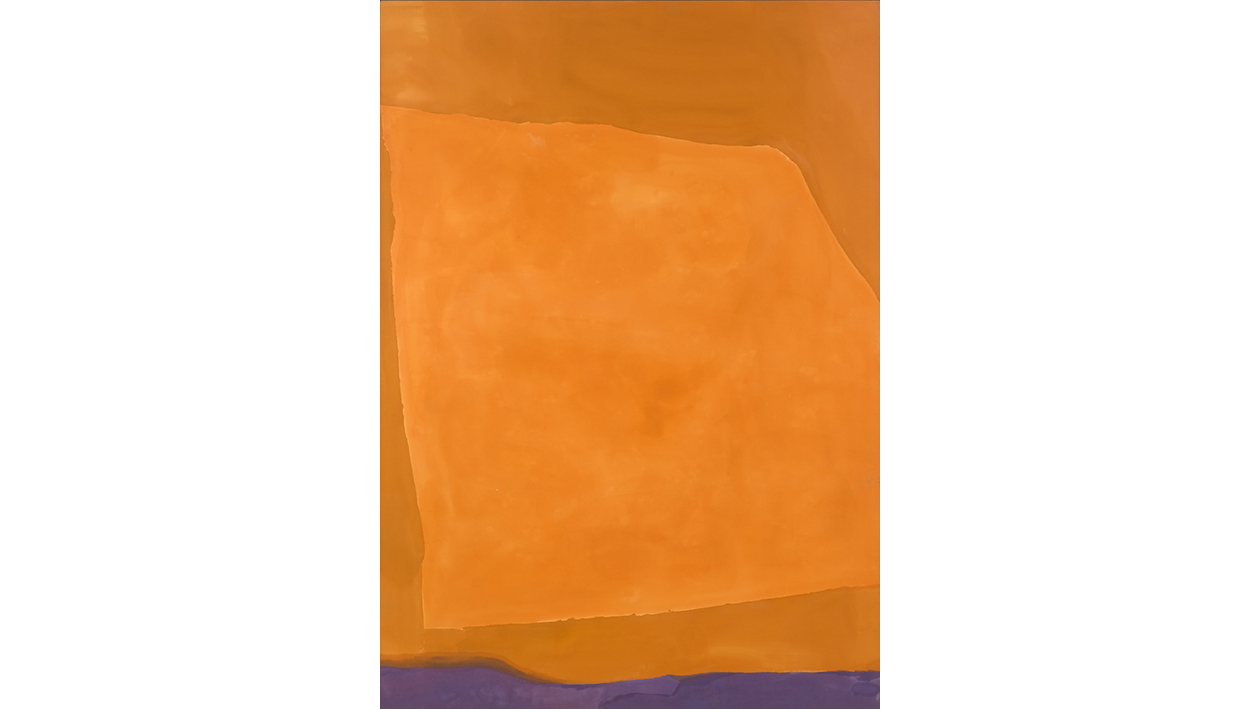 Frankenthaler's Adriatic, 1969
Helen Frankenthaler (American, 1928–2011) was known for her groundbreaking "soak-stain" technique, in which she poured diluted oil paint onto canvas laid out on the floor of her studio. The resulting work features expanses of color that pool, seep and float on raw canvas. In this large-scale painting, translucent layers of burnt orange fill the picture plane above a narrow strip of purple. These veils of color both form defined edges and blend into each other for a bold and luminous composition.
Find a moment for yourself and imagine sitting in front of Adriatic.
Take a deep breath in and slowly let yourself be absorbed into the colorful composition.
Take a deep breath out, release and begin to feel lighter.
Inhale, float on the surface.
Exhale, immerse yourself.
Whatever feelings may arise, lean into them, let them envelope you and then rise above them.