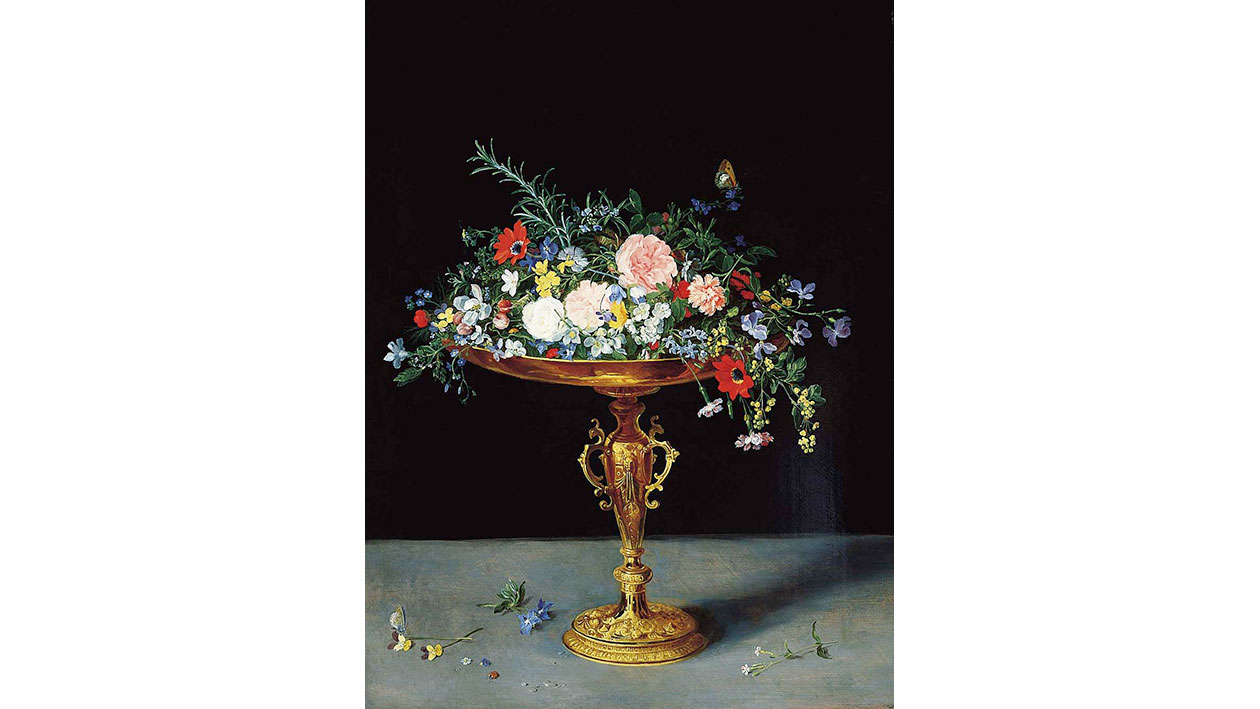 Brueghel the Younger's Flowers in a Gilt Tazza, c.1620
In Flowers in a Gilt Tazza, Jan Brueghel the Younger (Dutch, 1601–1678) demonstrates his technical skills, depicting microscopic details of flowers, butterflies, a ladybug and drops of water on a table. In 17th-century Holland, cut flowers were cherished as they were only available a few months in the year. Here, we see white and pink roses, carnations, pansies and forget-me-nots in a gilt tazza, which may be a reminder to the viewer to enjoy the bounty of life while understanding its transient nature.
Take a moment to consider the blessings in your life and fill your heart with gratitude.
Sit comfortably, close your eyes and take a few deep breaths.
Place your hands over your heart and look within.
Think of your precious breath that gives you life, the food that nourishes you, a home that shelters you, the people in your life who love and support you, the special moments that you've shared with them and even the difficult times in your life that have taught you lessons.
Reflect on what you appreciate in your life.
Take a deep breath in and a deep breath out.
Feel your heart fill with gratitude.