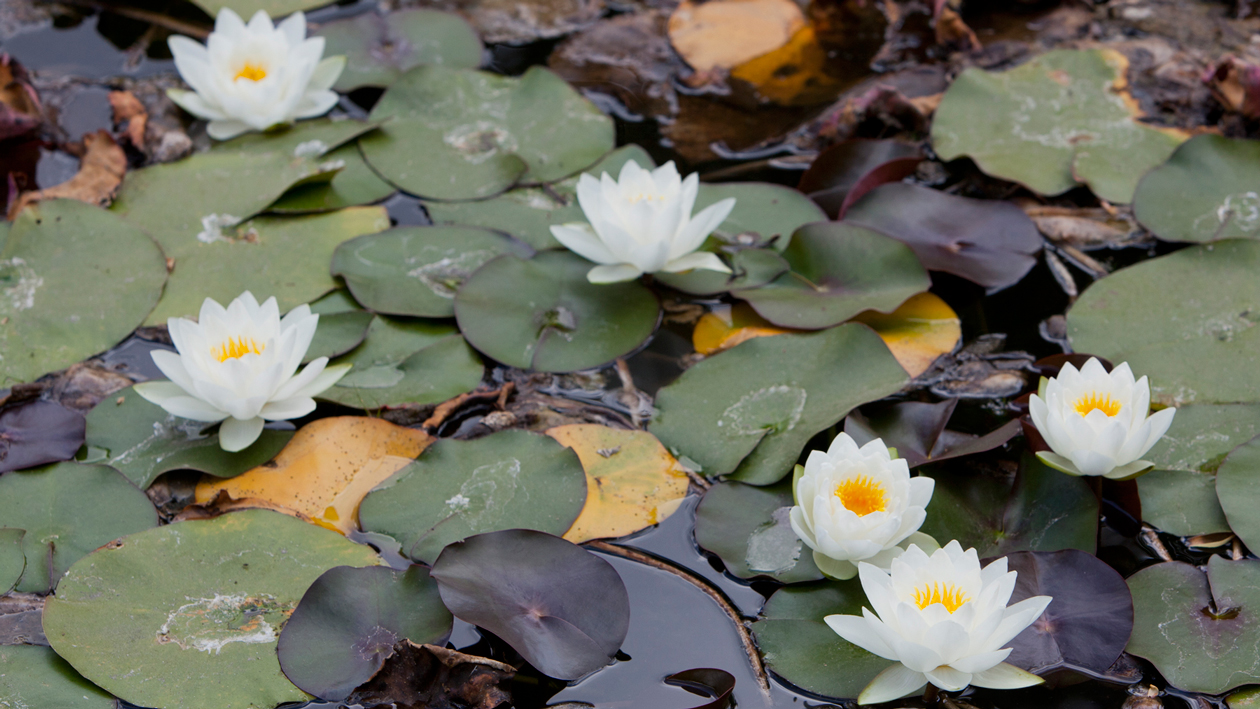 Water lilies in the Norton Simon Museum Sculpture Garden
Inspired by Monet's garden at Giverny, the Sculpture Garden is home to an array of majestic trees, 20th-century sculptures and flora, including a variety of water lilies.
Water lilies grow from underwater stems that are buried in the mud. These pristine flowers float and bloom above the water's surface towards the sun. Without the mud, the water lilies cannot grow.
Sitting comfortably, visualize yourself as a water lily and take a few deep breaths.
Slowly nod your head down and gaze towards your roots.
Pause, and reflect on the mud-- in this case, any challenges that you are facing.
Slowly move your head up towards the sun.
Pause, and feel yourself rise.