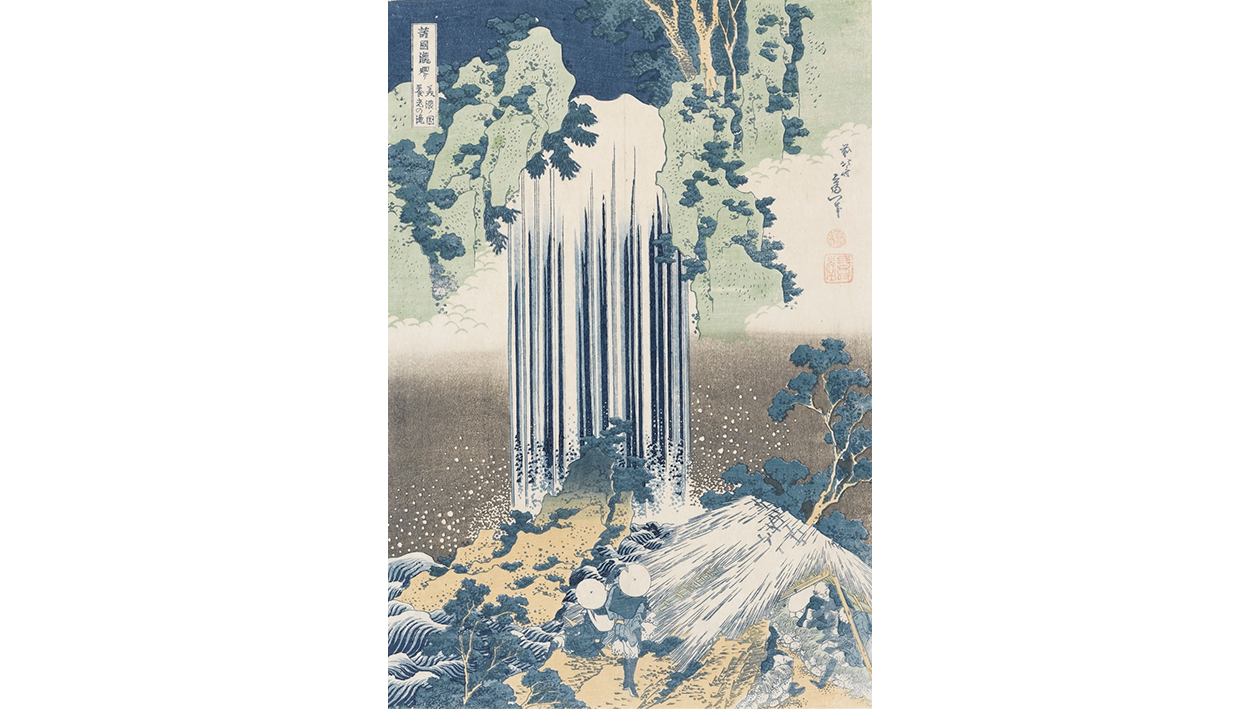 Katsushika Hokusai's Yōrō Falls in Mino Province, c. 1832
Yōrō Falls in Mino Province is from Hokusai's series, A Tour of Waterfalls in Various Provinces that highlights eight views of waterfalls at pilgrimage sites around Honshu, Japan's main island. Hokusai was interested in Shinto, a polytheistic religion originating in Japan. In Shinto, kami (spirit) resides in elements of nature—rocks, trees and waterfalls. A common practice of ritual purification is to immerse yourself under a waterfall to cleanse, release and restore.
Take a restorative moment to release any tensions in your mind and body.
Inhale through your nose for 4 counts.
Pause.
Exhale through your mouth for 6 counts.
Release.
Focus now on "Yōrō Falls in Mino Province" and imagine immersing yourself under the waterfall.
Inhale, let.
Exhale, go.