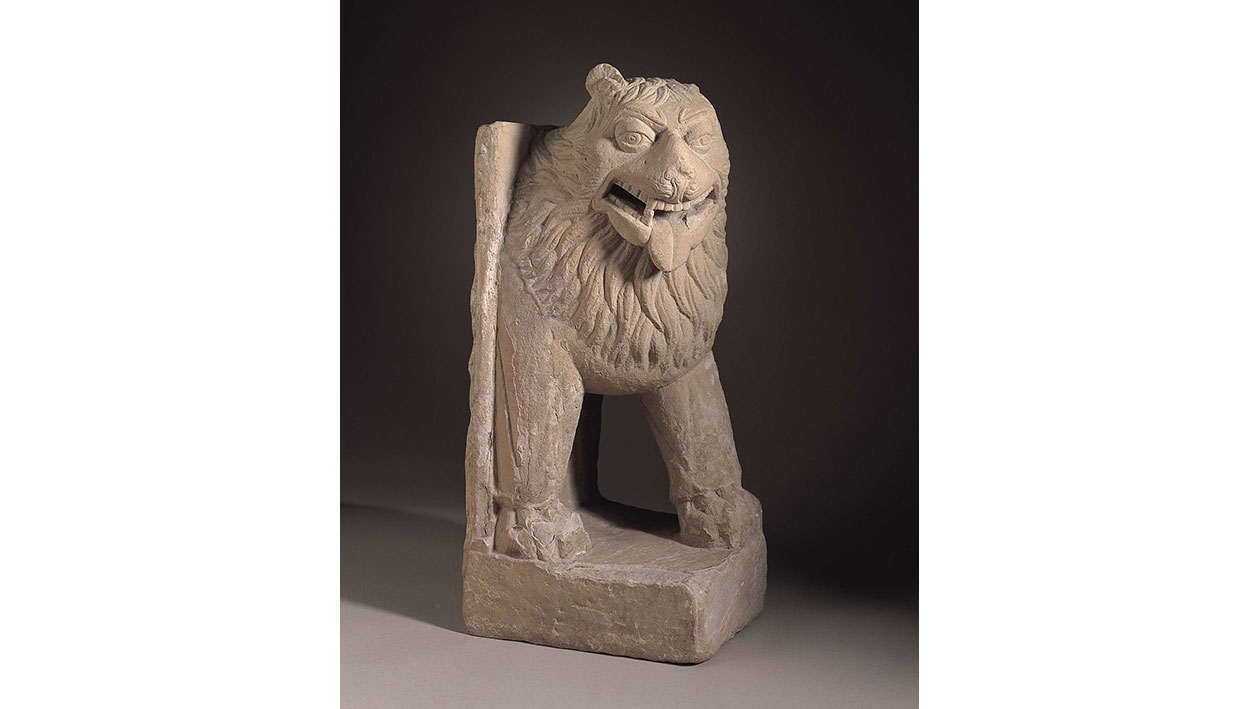 Lion Protoma, c. 200, India: Uttar Pradesh, Mathura
The lion became a popular architectural and symbolic motif under the Kushan empire in Northern India in the 1st to 3rd centuries. Often depicted on royal thrones, lions were also used as entrance guardians for buildings and palaces. The Buddha was also known as Shakyasimha (lion of the Shakyas), because he was said to have roared his teachings like a lion. Here, we see a stylized lion with expressive eyes and a fierce expression, conveying strength and majesty.
Take a moment to practice lion's breath, a breathing technique that releases stress and tension in the mind and body. This technique also helps to boost confidence and clear the throat, enabling you to speak up.
Sit in a kneeling pose or sit on a chair with knees together.
Roll your shoulders back and down opening up your chest, and press your palms faced down on your knees and spread wide open (like a lion's claws).
Inhale through your nose and gazing up, strongly exhale by opening your mouth wide, sticking out your tongue towards your chin, "HAAAH."
Inhale through your nose, exhale tongue out, "HAAAH."
Repeat a few more times, then close your eyes and notice how you feel.