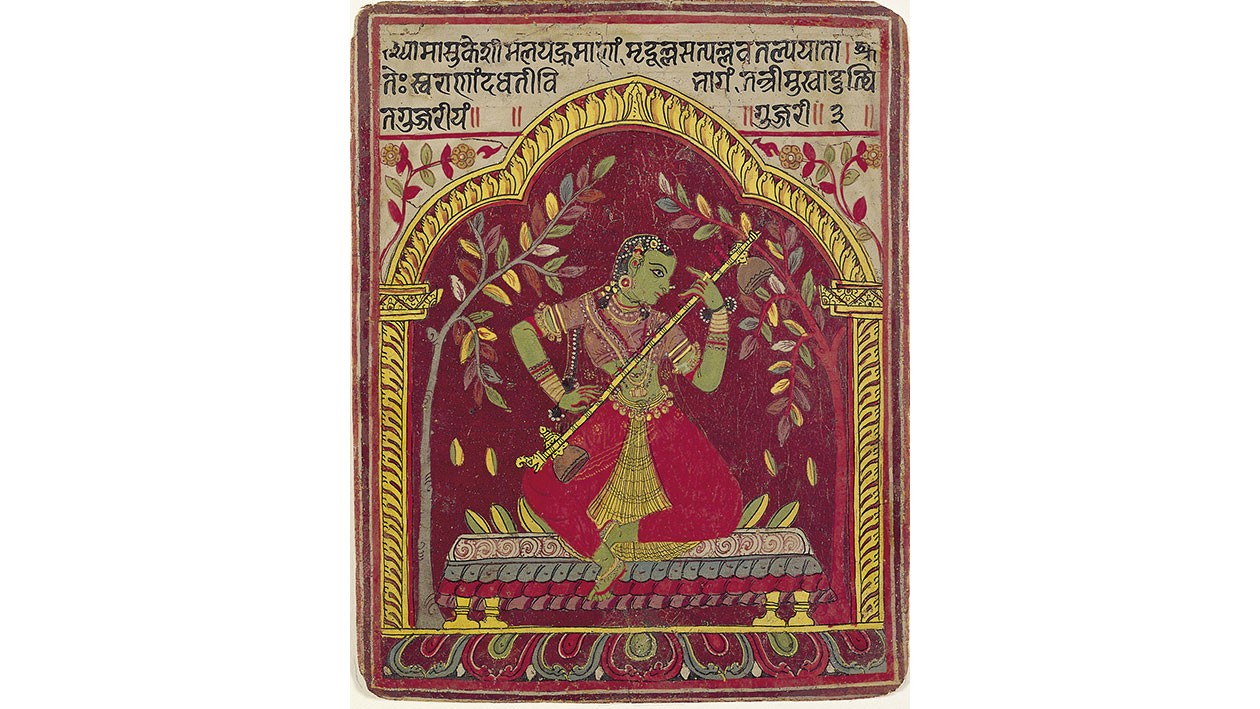 Ragamala Album: Gujjari Ragini, Nepal: Bhaktapur (?), c.1625
A ragamala, Sanskrit for "garland of ragas," is a series of paintings that illustrate a range of ragas or melodies from Indian classical music traditions. Each painting is a combination of music, poetry and the visual arts, and the subjects are associated with specific actions, emotions, types of people, seasons and times of the day. Here, we see a ragini (a melody derivative to a raga), playing the vina, a plucked stringed instrument. The verse above her reads, "This is Gujjari, who was born from the mouth of Tantri [a stringed musical instrument]. She has a dark complexion and beautiful hair. She sits on a bed of delicate shiny sprouts of a sandal tree and distinguishes the notes and micronotes."
Take a moment to mindfully experience music.
Sit comfortably and take a few deep breaths.
Play your favorite piece of music and close your eyes.
Notice the nuance of each note, absorb each word (if there are lyrics) and feel the tempo with your whole body.
Experience the melody as if it is your first time hearing it.
Take a deep breath in and a deep breath out.
Notice how you feel.