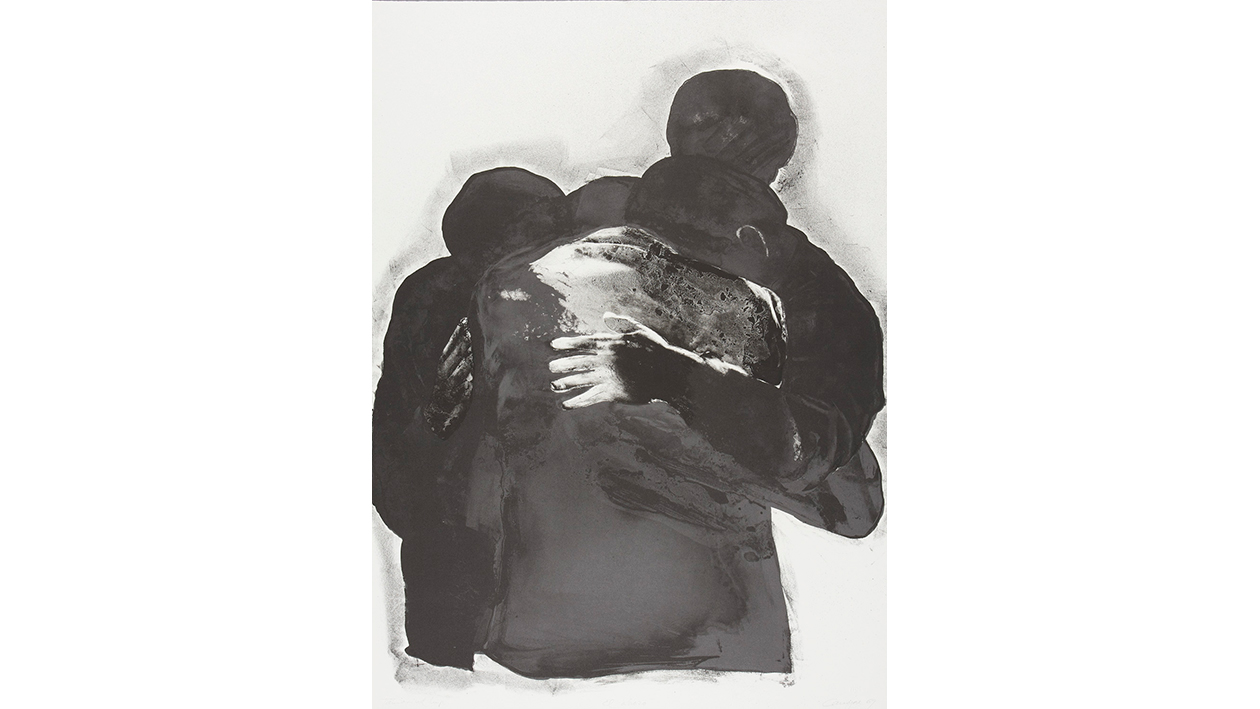 Rafael Canoga (Spanish, b. 1935), The Earth 12: El Abrazo (The Embrace), 1969
The Earth 12: El Abrazo (The Embrace) is part of a suite of 14 lithographs from 1969 titled The Earth by Spanish artist Rafael Canogar that addressed the global conflicts of the time. Rather than specifying a particular event, he created a universal account. Here, we see anonymous figures huddled together in comfort. Devoid of context, the act of embrace is amplified and the consoling touch of the hand is highlighted.
Take a moment to consider the powerful effect of touch.
Sit comfortably, close your eyes and take a few deep breaths.
Begin to scan your body and bring awareness to any feelings of stress or anxiety.
Notice where you feel this in your body.
Gently place your hand over this area.
Feel the warmth and comfort of your touch.
Take a deep breath in and a deep breath out.
Continue until you begin to feel a sense of calm.