Tips for Looking at Art with Students
Tips for Looking at Art with Students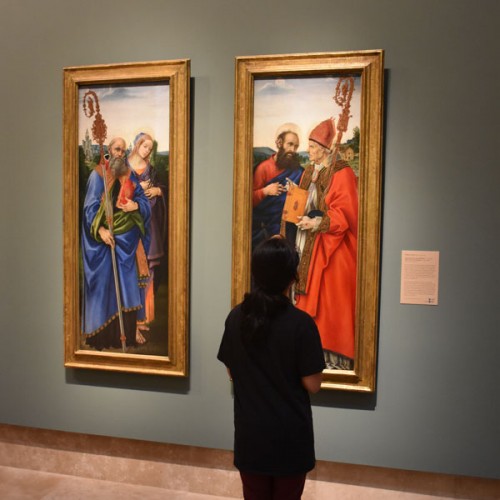 These materials are designed to help encourage discussion and to engage students in grades K–4 and 5–12 with art.
Even when students are unable to visit the Museum in person, conversations with artworks offer an opportunity to hone vital skills, such as critical thinking, listening, empathy, confidence and open-mindedness. With this in mind, these guides offer teachers and students fun and interactive ways to connect to artworks from a wide range of time periods, regions and styles.
The Family Guide includes prompts for students to observe, imagine, draw, write, meditate and move in response to artworks throughout the Museum. The Sculpture Garden Guide invites students to work on their abilities to describe, draw and see the Museum's sculptures found in the garden.
Although the guides are designed for use in the galleries and garden, the activities in them can easily be adapted to in-person and virtual classrooms. Similarly, the "Tips for Looking at Art" guides for K-4th and 5th-12th grades are designed for teacher-guided tours, but many of the engagement strategies and activities listed in these reference sheets can be applied to the exploration of artworks in any setting.
Email us at

[email protected]

to ask questions or let us know how we can assist you and your students.
Join our teacher email list to receive updates on our distance learning activities.