Audio: Art + Food: A Conversation with Laura Fried
Audio: Art + Food: A Conversation with Laura Fried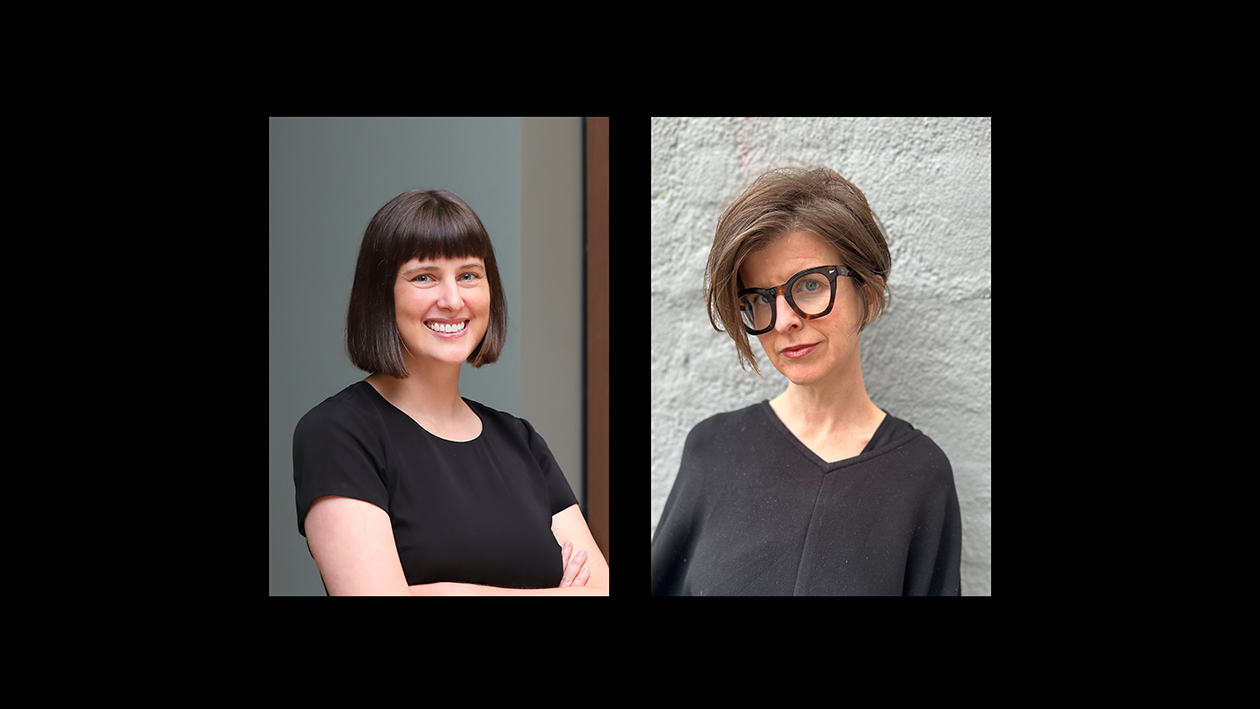 Art + Food: A Conversation with Laura Fried
Listen to a conversation between Assistant Curator Maggie Bell and Laura Fried, Co-founder and Director of Active Cultures, as they discuss the dynamics between art and food historically and in contemporary life.
Laura Fried is a Los Angeles based curator and Director of Active Cultures, a nonprofit organization that explores the convergence of food and art, which Laura co-founded in 2018 with artist Glenn Kaino. Following her work as a contemporary art curator at institutions, including MASS MoCA and the Contemporary Art Museum St Louis.
Produced in conjunction with the exhibition, All Consuming: Art and the Essence of Food, on view April 14–August 14, 2023.
---
Transcript:
Maggie Bell:
I'm Maggie Bell and I'm an assistant curator at the Norton Simon Museum. I curated the exhibition, All Consuming: Art and the Essence of Food, which explores how visual art has historically shaped our relationships with the things we eat. Today I'm speaking with Laura Fried, co-founder and director of Active Cultures, a nonprofit organization that engages with food and art in the present day, which Laura co-founded in 2018 with artist Glenn Kaino. Following her work as a contemporary art curator at institutions including MASS MoCA and the Contemporary Art Museum, St Louis, Laura has gravitated towards projects that challenge the traditional insularity of museums, instead, moving towards, as she puts it, the "Hospitality of art spaces to welcome all members of the communities they serve."

As her work with Active Cultures demonstrates food is a meaningful way to encourage such togetherness. While Laura's approach is informed by historical practices, she's most interested in working with contemporary artists who, in collaboration with Active Cultures, have staged performances and happenings produced films, led reading groups, and created digital gardens populated with visual art recipes and poetry that will live in perpetuity online.

Laura's expansive understanding of the dynamics between art and food and contemporary life resonate with the goals of the Norton Simons exhibition, All Consuming: Art and the Essence of Food, which explores the ways in which visual art has historically shaped human relationships with food production and consumption. Welcome, Laura. It's wonderful to have you here.

Laura Fried:
Thank you so much for having me, Maggie. I'm delighted to be here, and I love the show.

Maggie Bell:
Thank you so much. I am going to dive right in. Can you give us an overview of Active Cultures and how it came into being?

Laura Fried:
Sure. Well, you already put it so well. I'll say that Active Cultures, AC, was founded as a proposition, one where we could bring two creative disciplines together. In parallel, in confluence, and platform spaces where artists, food practitioners, and others could experiment, could push their own artistic practice and share space with audiences to nourish this connective tissue between two disciplines that have always flirted with one another as you well know, but haven't had a sustained place, especially an institution to do this work, and particularly for contemporary artists and practitioners in the food space.

In this kind of space is something that I've been thinking about for a long time, since my work in museums and because over the years as a contemporary art curator, I have spent so much time with artists and artists who are friends. Cooking, and eating, and talking over food, and thinking about food. To be honest, for a long time it wasn't something that I took seriously in my curatorial practice until I returned to Los Angeles, and started thinking how one could make a space for artists around food. To create spaces for artists and the public to gather around food and foster cultural artistic expression.

I'll say now that we're crossing this threshold of five years as an organization, I am astounded by and has been staggering to see the conversations that have come to us by artists and practitioners across many fields to say, "You have made a space that I didn't know that was possible."

Maggie Bell:
That's fantastic. I love the way that you talk about food practitioners and art practitioners, art practitioners as food practitioners and vice versa. It almost seems like a obvious pairing, but I can't think of another organization that creates space for this conversation. In your experience, how can art shape and explore our relationships with food?
Laura Fried:
Well, I believe deeply that art gives us an opportunity to see our own worlds in new ways, and especially to, if not to suspend time, to slow down our experience of time. Open up our capacity for curiosity beyond wonderment and awe over the capacity of artists to make something beautiful. It's really about how art can illuminate our lives, can challenge us to think about our own place in the world in ways that may not be comfortable. At the end of the day, to compel us to ask questions about the way we live our lives.

Food I would argue, touches every part of that experience as well, and in ways that can be much more explicit. So, what we have seen and what we believed in our founding is that by making a space for food practice alongside art practice, that the two could feed each other. Our experience with food touches, not only every one of our lives, we all eat food, we all have an experience and a history with food that's connected to our own culture, personal memory, our families and more. It also reveals the most urgent questions of our time around our climate future, around social justice and equity. Our connection to each other, our relationship to others. What happens when we come together at the table and when we don't.

Food often reveals the deepest inequities in our societies and on our planet. These are the same concerns that artists today are invested in now, the most pressing questions of our time. The two connect in such deep ways, especially in ways that feel most potent and powerful right now.

Maggie Bell:
I think that's such a great response because it isn't a straightforward answer in terms of food is something beautiful and pleasurable. Art is something beautiful and pleasurable. So for me, I look at that historically and with All Consuming: Art and the Essence of Food, I wanted to think about the relationship between art and food in maybe non-obvious ways. Not just beautiful Dutch still life, but maybe what farmland is telling us about agricultural practice, et cetera. So in the exhibition, as we've discussed, there are three themes, hunger, excess, and sustenance. I was wondering if any of these resonate with the projects that Active Cultures has been engaged with?

Laura Fried:
All of them. All of them Maggie. I've been thinking about the theme of excess, particularly in relationship to your show I find fascinating. There's such a deep connection to the still life portraiture conventions that you're exploring in this exhibition that have deep resonance with the way we think about excess and waste today. We have done projects, too many to count over the last five years with artists who are deeply interested in working with food waste as material. I'm seeing that at other institutions, big and small, inviting artists into think about this from using natural dyes in textile practices. We led a workshop with food scraps that we were given by vendors at Grand Central Market. There's a way to think about excess and our responsibility with the excess food like food waste in this country.

I think that there are a number of projects we've done with artists who have considered what hunger means in writing in taking a broader sociocultural perspective in their research. I've been thinking a lot about the keystone painting in your show, which is the Frans Snyder. Which is an astonishing painting and one that you could spend hours, and I'm sure you've done so, decoding. I love the story that you told me, where you've pulled in experts to try to identify different pieces of produce. What's revealed is that there are many that are not endemic and that you can use that to start to explore trade routes and a relationship to labor. Which naturally has a relationship to power and the aristocracy and the artist's relationship to capturing these and exploring these dynamics.

I would say we are in conversation with half a dozen artists in this very moment who are thinking about particular ingredients and food material and their relationship and history to trade routes to slavery, to labor practice, and creating visibility for unpacking these histories as a form of resistance too. It's really fascinating. Walking through this show multiple times has brought up a lot for me and our thinking about the conversations we're having right now.

Maggie Bell:
This is exactly why I wanted to talk to you because this is what I was hoping to do with the show historically, pre 1900 is draw these connections, as you mentioned, between excess and hunger. That means something specific in the time period that I'm looking at. The way that you've brought that into the present and around the nexus of power too, I think is so important. So, thank you for that observation.

Talking about the long history of art and food, I know that you have a strong background in the history of art. You think historically about these practices in terms of modern 20th century explorations of food and art. Some of your projects artists work with traditions of Fluxus and happenings. I was wondering how have you seen changes and how artists address food in their work? Maybe taking a broad perspective in the last few decades, let's say.

Laura Fried:
This is something that I think about often. My own background is in art history when I came to museums by way of MASS MoCA and then my time at the Contemporary St Louis. Where I turned from art history to work in contemporary museums in Kunsthal was that I realized all I wanted to do was to work with artists. While each of my projects in that decade or so I was in museums, started to creep more and more outside the walls of the exhibition. I happened to find myself in conversation with artists who wanted to work outside the walls or who were not interested in exclusively exhibition making with me, which became a pattern and a habit. That's what became an idea to make a different space, a gathering place to start thinking about hospitality in the practice. I mention that because I see that in my relationship to lower case h, hospitality, in Active Culture's work, is distinct from my relationship to our investment in social practice. Which as an art historian, as a curator, I've never felt a strong affinity for.

I think thinking about social practice is an important touchpoint, but it is real. It's not the touchpoint for Active Cultures, and it's not where we center our investment in community building or community raising. Which we do in partnership with artists is building community together, especially as a new organization. I think that there's a reason that a history of surrealist practices and Fluxus keeps percolating and has been percolating.

Fluxus artists who were creating happenings that were really about gathering is what has led to the curator, Sarah Cooper's reprisal of Soup & Tart in Los Angeles.

We do have an investment in history and we are keen to invite artists and curators to think about how these histories speak to our contemporary moment. We'll continue to do that work. It's been interesting to see how through the eyes of other curators in our orbit, artists are imagining how the teleology of these kinds of practices... I still haven't answered your question, which is, I think to say that it's so much more complex and expansive than ever before.

Maggie Bell:
I think it's really interesting, as you say to see how food is actually shaping an entire community of artists and thinkers in non-celebrated ways. Then you guys are bringing attention to this web of opportunity that food presents to create communities of thinkers and artists.

Laura Fried:
The space for exploration can go on forever. There is not just one rabbit hole, but many.

Maggie Bell:
I wanted to also circle back to the beginning of Active Cultures. You said this became something you were really became committed to when you moved back to LA. I wanted to ask you, what does it mean to be situated in LA and how does that affect your approach to thinking about artistic engagement with food cultures?

Laura Fried:
I had long wanted to come back to Los Angeles. I was born here. I didn't grow up here, but I have always felt the pull. Before I moved back, I was always looking west. I wanted to work with Los Angeles artists. It was the community that I wanted to be a part of. Also, as I started to take my interest in food more seriously, and when a fluency for food, food cultures, for food ways became more accessible for us in the as mainstream consumers. I'm thinking particularly of Jonathan Gold's work, I was looking to Los Angeles to understand food.

There are so many food writers and food folks in LA that still look to him, and the work that he did to make visible a much broader community than was made visible before. I think that everything that has come since is due in large part to his commitment to that, to bring visibility to communities throughout our massive Los Angeles County and beyond. We have access to and a community around us who are doing deep and meaningful work in food that has had an opportunity to be more visible in the last 10 years, especially than most places in this country. So, it feels natural that Active Cultures would be headquartered in Los Angeles and we see ourselves then this will be happening more and more as an organization with an international reach, as we start to work with artists else from elsewhere.

I'll say that Los Angeles is the best food city in this country.

Maggie Bell:
I think it's such a good fit. I thank you so much for taking the time to talk with me today and to explore the really complicated and wide-reaching and enriching and exciting intersections between art and food.

Laura Fried:
I'm utterly delighted.

Maggie Bell:
This conversation was produced in conjunction with the Norton Simon Museum's exhibition, All Consuming: Art and the Essence of Food, which explores how visual art has historically shaped our relationships with the things we eat. On view April 14th through August 14th, 2023.